"Every child to be an expert learner"
As an inherent aspect of our vision we are dedicated to fostering an Inclusive, barrier-free, rights-based environment to empower all children and young people, especially those with special education needs and belonging to other vulnerable groups, in and around Meghalaya to develop into wholesome and independent individuals capable of leading a life with dignity.
 We strive to achieve our vision through:
Appropriate scholastic programmes
Training for independent living
Opportunities for children capable of other than the prescribed scholastic programmes
Training of teachers for promoting inclusive education
Varied and inclusive non-scholastic activities
Mission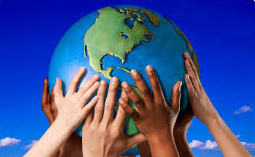 To offer academic programmes as per MBOSE requirements with special adaptations for children with special needs.
Training in orientation and mobility, daily living skills for those with impairments for independent living.
To provide training opportunities in pre-vocational skills and basic education for children with potentials for the same and inadequate abilities for academics.
To be a Resource Centre for people with special needs arising out of impairments or conditions.
To be a study Centre for training of teachers in special education for the visually impaired.